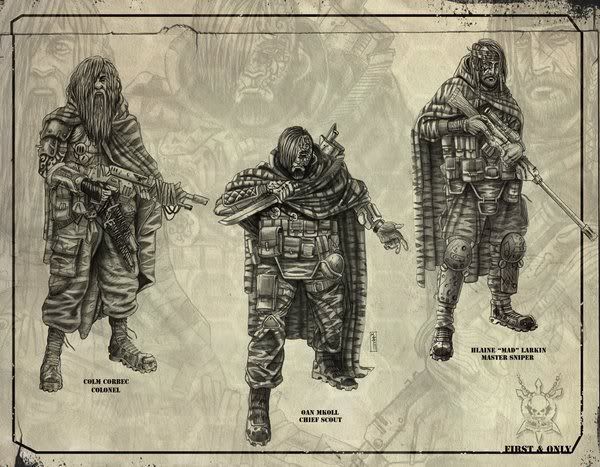 A review of 6th Edition Imperial Guard FAQs:
Good Call, GW!
First Rank Fire, Second Rank Fire:
Adds another shot for lasguns. So now you can move your infantry squad (or blob) 6", FRF, SRF, and shoot 2 shots @ 24" with all your lasguns. #winning
Auras (Straken, etc):
Don't work on allies. Thank you. Gets rid of a lot of bitching from the tournament community.
Hydra
: Skyfire, ignores Jink. Logical and works as intended. Nerfing of Hydra to only hit ground targets on 6s (see post by Natfka
here
) is confusing. Probably an error to grant to ability to ignore the Jink but only hit jetbikes and skimmers on 6s.
Valkyrie
/
Vendetta
: Skimmer (Hover).
Logical and works as intended.
WTF, GW?
Camo Cloaks now apparently stack with Stealth.
The codex language replaced by the FAQ gave models with Camo Cloaks the Stealth USR. Now, camo cloaks no longer confer stealth, just give a +1 modifier to units with Stealth. This amounts to a nerf because of the changes to the Stealth USR: in 6th edition, the Stealth USR adds +1 to any cover save, and grants a 6+ save when in the open.
Obviously GW was afraid of how OP guard veteran and company command squads would be with a 6+ cover save in the open. Wha wha whaaaaaaa.
I may be taking this a little personal, because my ideal army is one of light infantry that would somehow get the Stealth, Move Through Cover, and Infiltrate (any maybe even Accute Senses now that it has changed) USRs, like the old 3rd Edition Guant's Ghosts list. Anything that nerfs camo-cloaks is like a knife-in-the-back from GW.
Missile Launchers? Where the fuck are my Flakk Missiles?
So why don't all Missile Launchers (SM, Eldar, IG, etc) get Flakk missiles as standard? I assume they don't, because of the relevant language in the rulebook.